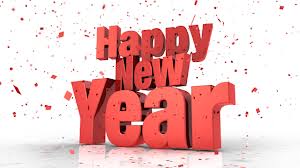 Happy New Year !
You made it! I know. I know. There were days when you didn't think you would, right? Last year there were instances where you felt alone and in the places of hopelessness, sadness, worthlessness and the like. Guess what, you were not. God was right there with his arms around you while you walked the path of life. Did you know feelings related to depression are nothing new under the sun. I am reminded of Psalm 43 when King David said, "Why am I so discouraged? Why so sad?" King David began with acknowledging his feelings of depressive while on his journey.
But then when you read more of this verse, he did something else. He changed his perspective. He said, "I will put my hope in God! I will praise Him again. My Savior and my God."
While I was studying this scripture, I noticed that King David acknowledged what he was feeling, sadness, and discouragement and did not try to hide it. He did not deny the realness of what he was feeling at all. He did not understand why he was feeling this way. The vital part here is that he then decided to change his perspective to a God perspective. He decided to focus on God and not his feelings. He decided to continue praising God even in the midst of the soul part of being a human. He made up in his mind that even though he was going through something, he would give God praise, honor and reverence.
This year I want to encourage you to work through feelings of sadness, hopelessness, self-pity, guilt, worthless, lack of hope, etc. by renewing your mind. How do you do this? Make a decision to praise, honor, and revere God through it all. Change your perspective to God's perspective. Praise Him in spite of and let Him embrace you with His unconditional love. Thank God for allowing you to see another year.
If you need support, know that you don't have to go at it alone. We are here. Enjoy your day. Do something fun even if you do not feel like.
I encourage you to meditate and memorize the scripture(s) below:
Psalm 139:14 – will praise thee; for I am fearfully and wonderfully made: marvellous are thy works; and that my soul knoweth right well.
Deuteronomy 32:10 – In a desert land he found him, in a barren and howling waste. He shielded him and cared for him; he guarded him as the apple of his eye.
Psalm 34:17 -When the righteous cry for help, the Lord hears and delivers them out of all their troubles.
I pray that you have a blessed week. Remember God is right there with you. Feel free to respond if you feel led to do so.
God bless!
Nanette Floyd Patterson, MA, LPC
Author, Master HIScoach, & Christian Counselor