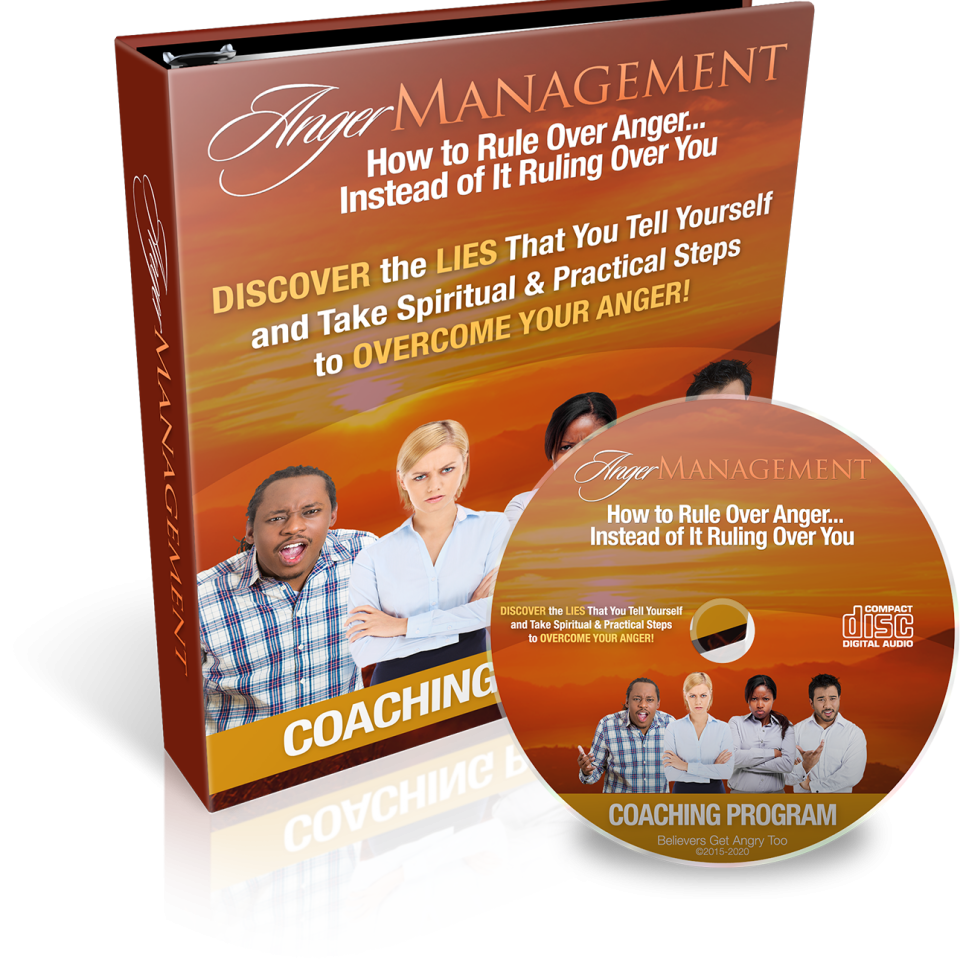 *Participating in this course does not mean you have entered into a therapeutic relationship with Nanette Floyd Patterson, LPC. The information used in this course is for educational purposes.  If you would like anger management counseling, you can contact us at 877-316-3082. 
Individuals who have been COURT ORDERED to take an anger management course, please call 877-316-3082 first.
WHO IS THIS COURSE FOR:
Determined men and women who want to take rule over their anger
HOW DO YOU KNOW HIS COURSE IS FOR YOU?
Do you live with chronic anger?

D

o you allow trivial things that should have no effect on your life to make you angry?

Do you allow anger to control your life?

Is your temper hair trigger that it doesn't take much to set you off?

Do you miss out on enjoying your time?

Is your anger too intense?

Does your anger feel more like rage, to the point where you can't control it, the point where you couldn't stop being angry no matter how hard you try?

Are your family or friends afraid of your temper?

Is your anger keeping you from hearing the voice of God?




Have you lost someone you love because of your uncontrolled anger?

Can you go from 0 to 100 in seconds?

Do you know you have a problem and are ready to make changes in your life?
HERE'S WHAT YOU'LL LEARN:
Learn common mis-belief connected with anger

Learn when anger is normal and when it's a problem

Learn healthy ways to deal with anger

Learn what to do when someone else is anger at you

Discover how to handle anger the right way

Learn what your triggers are and how to avoid them

Learn how to change your perspective immediately before anger sets in

Discover self-defeating habits that usher in anger

Learn 3 steps to becoming the happy person you are meant to be

Discover the truths that will set you free from the grips of anger

Learn and identify the different degrees of anger

Learn benefits of anger (yes there are some benefits)

Discover the major costs of anger

Discover the Warning Signs of Anger

Learn practical anger management techniques AND strategies

Learn ways to diffuse anger almost immediately

Learn the 12 Steps to Recovery

How to create an Anger Control Plan and commit to using it
COURSE OUTLINE:
MODULE ONE  – UNDERSTANDING ANGER

MODULE TWO – DEGREES OF ANGER

MODULE THREE – KNOWING YOUR TRIGGERS

MODULE FOUR – RESTRUCTURING YOUR THOUGHTS

MODULE FIVE – CREATING YOUR ANGER CONTROL PLAN (ACP)

MODULE SIX – FORGIVENESS & MOVING FORWARD WITH 12 STEPS OF RECOVERY
A big part of this course is creating your Anger Control Plan (ACP).
THIS COURSE OFFERS YOU:
Private space (your home or wherever you are comfortable) to reflect and ponder

Self-paced

Space for personal reflection
WHAT YOU WILL NEED:
At least 1  hours for each module. 

Access to a Bible

Commitment to finish the course

Mindset to want to change

Email account

Computer or or device 

Patience and courage
Take your time and do not rush through the modules. Questions can be directed to nanette@the-seed-planter.com.
Your Cost: $67.00