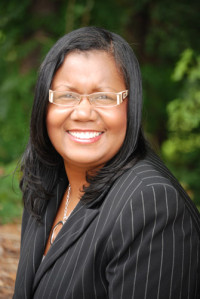 Nanette Floyd Patterson has a Master's Degree in Guidance & Counseling (minoring in Career Counseling) from North Carolina Central University. She has over 15 years of experience counseling women, children and teens. Her passion is helping women overcome depression, anger challenges, anxiety, and other emotional struggles.  She firmly believes that treatment must be designed to address the whole person, spirit, mind, and and body. Her therapy approach is 3-dimensional which addresses the whole person.  Nanette believes she is called to help women Get Free Get Clear Get Moving toward a happier life. She is also President and Director of Admissions for the HIScoach Training Academy which she trains and certifies Christian Coaches. She has worked in the human resources industry in various positions for over 14 years. She is a Certified Spirit-led Christian Coach (HIScoach™), Certified Coach Trainer and DISC Facilitator. Nanette is also Licensed Professional Counselor (#6931) and an Ordained and Licensed Elder. She does not practice from a religious perspective but a relationship with the Ultimate Father.  Nanette encourages her clients to develop a relationship with God who can help them heal from inside out. She loves speaking at Christian women's conferences educating women on the "3 Dimensions of Emotional Healing" and "Overcoming Vision Blockers So You Can Manifest" as well as others topics.
A word from Nanette…
As a Christian Counselor, I help women (both young and seasoned) to overcome anger, depression, anxiety, stress, low self-esteem, guilt, and shame in a non-judgmental manner. Depression amongst women in the Body of Christ is so prevalent today. Many feel alone. Non-judgmental, Christ-centered and loving support are essential to the healing process. 

Many Christians believe that they are not suppose to be depressed or get angry. Some feel they cannot talk with church leadership, friends or acquaintances out of fear of being judged or disapproved of. I educate and equip women with tools to overcome emotional challenges to begin the healing process. 

My approach considers the whole person (Spirit, Mind, and Body). I help individuals be all God would have them to be. I use a Christ-Centered and Spirited-directed model.